Somalia: Farmaajo Holds Talks With Host Erdogan

0
Thursday June 01, 2017 - 21:09:30 in
Wararka
by Abdi Hared
Waagacusub.com - Somali President Mohamed Abdullahi Farmaajo on Wednesday held bilateral talks with his Turkish counterpart Recep Tayyip Erdogan in Ankara on his second day of his tour of Turkey.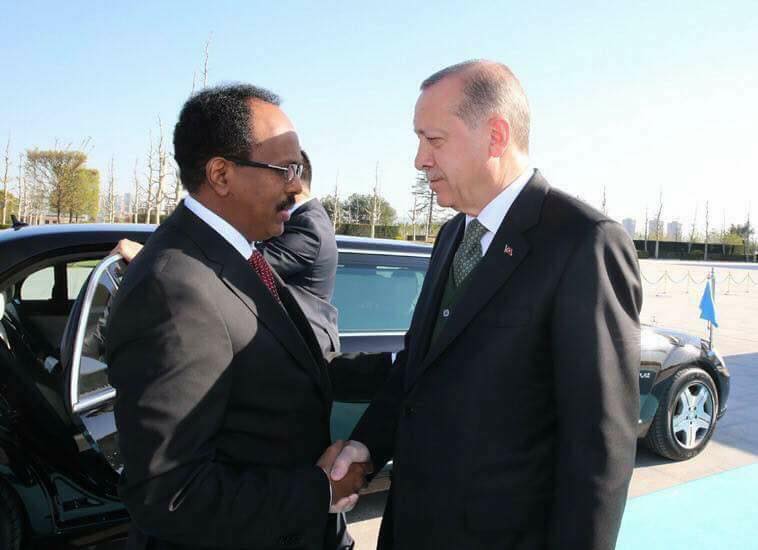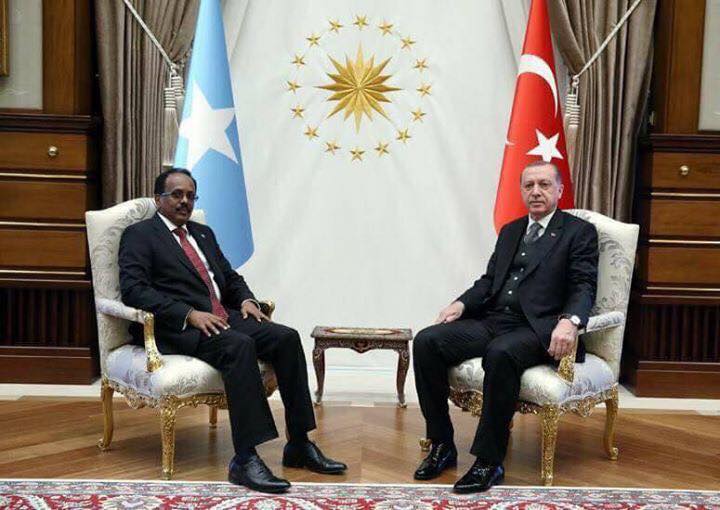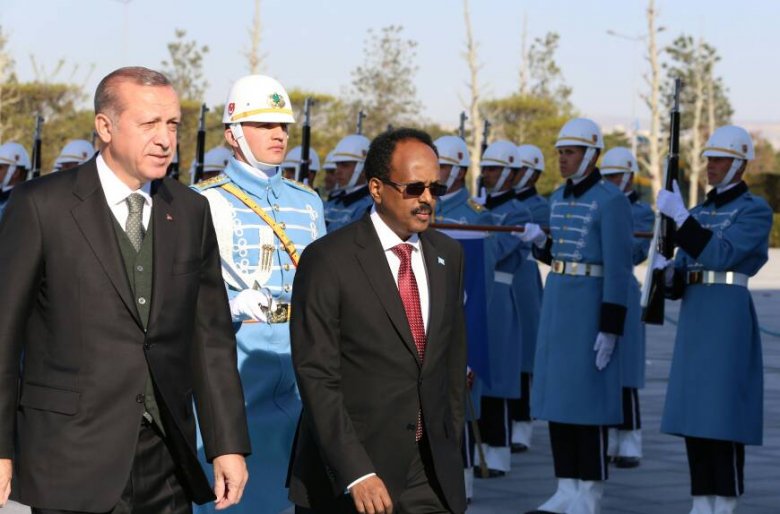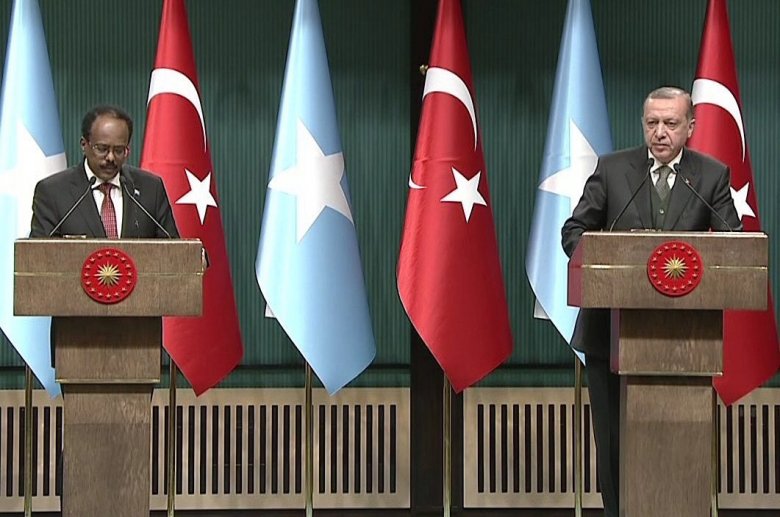 The two head of states discussed security, energy snd humanitarian assistance.
"There is much we achieved together and we will achieve much more for our two nations and peoples" Farmaajo said after the talks.
" An honor to have discussed further strengthening of our two sides brotherly relations with President Erdogan" Farmaajo added.
The Turkish President revealed the country's new interest in iinvesting in the energy sector.
"We will increase our cooperation with Somalia in energy and mineral matters" Erdogan told journalists at a Press Conference held after the talks.
Earlier Farmaajo visited Turkeys's Parliament and held talks with its Speaker Ismail Kahraman.
He also visited the burial site of modern Turkey's founding father Ataturk.
Farmaajo described Ataturk as " a visionary leader".
This is the fifth state visit by Farmaajo since he was elected president last February .
Somalia is the highest recipient of aid from Turkey and the relation between the two countries has been on the rise since the latter led the world in 2011 in sending much needed humanitarian assistance in the face of a famine
No Comments yet...
Leave a comment