Somalia charges foreigners with espionage, leaking of classified information Matt Bryden Emmanuel Deiser and David Hopkins.

0
Sunatimes.com - A court in Mogadishu has issued summonses to six persons affiliated with a regional think tank banned by Somalia in 2018. Banaadir Regional Court ordered the director and founder of Sahan Research Matt Bryden, Rashid Abdi, a prominent regional analyst and a senior analyst at Sahan, to appear before it for charges.
The Court said the six had been charged with 'leaking national security information and military secrets.
The six are also accused of espionage. Others in the charge sheet are Colin Robinson, who describes himself as a military and defence analyst, Khayre Abdirahman Raage, Emmanuel Deiser and David Hopkins.
Somalia's federal government ordered the six to appear before the Mogadishu court on May 29.
The Federal Government banned Sahan Research in 2018 and declared its founder Matt Bryden persona non grata.
Bryden previously worked for the UN Monitoring Group for Somalia and Eritrea.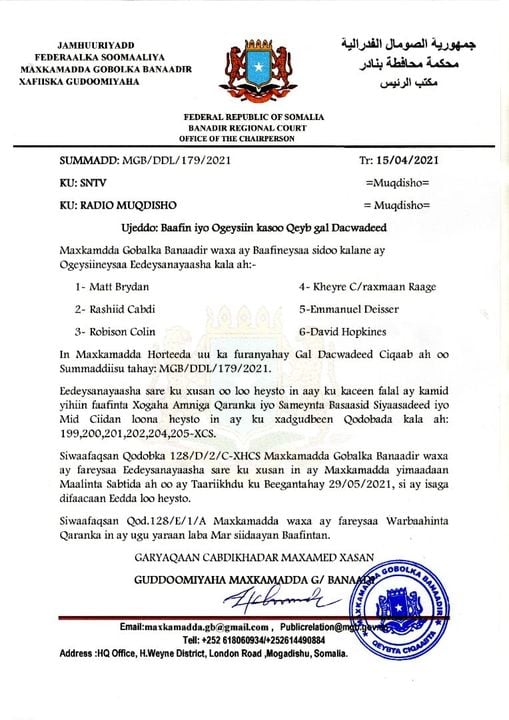 No Comments yet...
Leave a comment