Somalia: President Farmajo meets Kenyan President

0
Monday March 13, 2017 - 03:14:46 in
Wararka
by Super Admin
Waagacusub.com- President of Somalia's Federal government Mohamed Abdullahi Faramajo received warm welcoming on Wednesday including a 21-gun salute in Nairobi during his first official visit to Kenya on Wednesday, Waagacusub Media reports.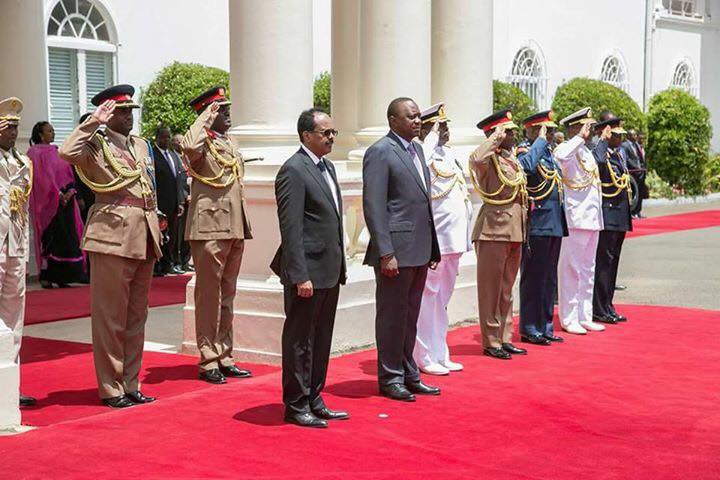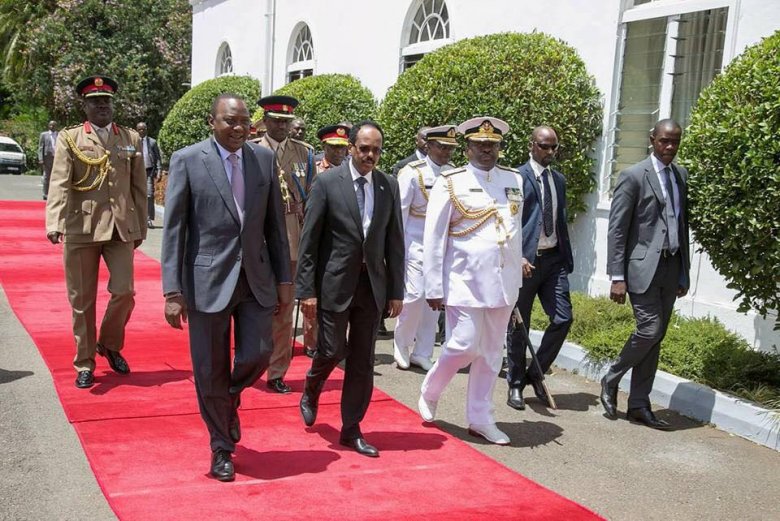 On Thursday President Farmaajo held meeting with Kenyan President Uhuru Kenyatta at the State House in Nairobi ahead of the special session of the Inter-Governmental Authority on Development (IGAD) Assembly of Heads of State on Saturday, March 25.
The two leaders held talks aimed at bolstering bilateral relations, co-operation between Kenya and Somalia on security, trade, civil aviation and development.
At the joint press conference, President Uhuru assured Farmajo that Kenya would remain steadfast in supporting efforts that would bring peace and stability in Somalia after more than two decades of conflict since 1991.
President Farmajo's visit to Nairobi is his second overseas trip since his election in February 8.
Last month, President Kenyatta was among East African leaders attended the inauguration of President Farmaajo in Mogadishu and pledged Kenya's continued support to the Horn of Africa country.
No Comments yet...
Leave a comment